What if Tenant Leaves During Section 21 Notice Without Notice?
9 November 2023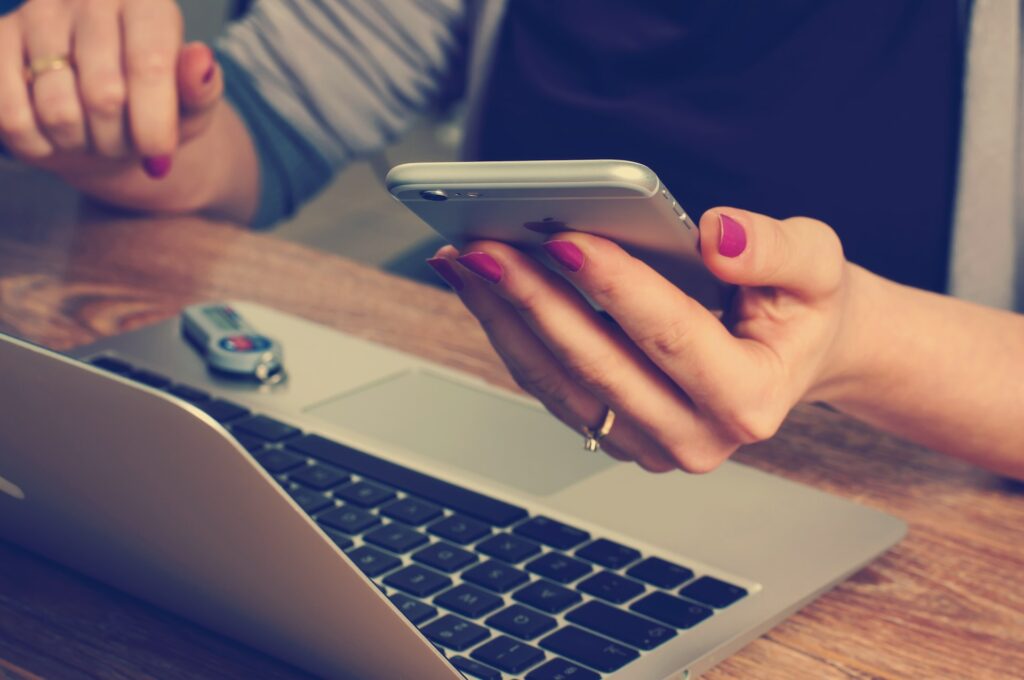 If you're a landlord letting out residential properties, tenants who fail to pay rent are an unfortunate fact of life.
Dealing with a bad tenant is never easy, but the law does provide remedies when a renter fails to pay.
If you have rented your property on an assured shorthold tenancy (AST) basis, a Section 21 notice is the first step to regaining possession of your premises.
Commonly referred to as a "no-fault" eviction notice, you can serve a Section 21 on assured shorthold tenants for unpaid rent — or for any other reason. You don't actually need to give a reason at all, just to ensure the notice is valid.
Since it's unnecessary to prove misconduct by your tenant, a Section 21 notice is usually the best option to terminate an AST and regain possession of your property quickly.
A Section 21 notice doesn't lead to eviction without further action on your part. Instead, it informs the renter of your intention to terminate the tenancy. You must give your tenant at least two months' notice to vacate the premises.
If your Section 21 notice is valid and properly served, you can begin eviction proceedings if your tenant fails to leave after the lapse of the notice period.
What Are My Rights When a Tenant Vacates During the Section 21 Notice Period Without Providing Notice?
A Section 21 notice informs a renter of your intention to terminate their assured shorthold tenancy (AST) and regain possession of your premises.
You can use a Section 21 notice once a fixed term tenancy ends or to terminate a periodic tendency with no fixed end date. The type of tenancy affects which form of Section 21 notice you should use under the Housing Act 1988.
Numerous factors can render a Section 21 notice invalid. Unless you're experienced at serving tenants with notices seeking possession, taking legal advice is strongly advised.
Assuming that you've served the Section 21 notice correctly — and that the tenancy you seek to terminate qualifies for the process — a tenant will often leave on or before the date the notice ends.
But what happens if a tenant leaves before a Section 21 notice period expires?
If your renter is on a periodic tenancy with no fixed end date, they must come to an agreement with you to leave early or give you a notice to quit.
Your rental agreement should specify how much notice a tenant needs to give before terminating a tenancy.
Unless there's a break clause, a fixed term tenant who wishes to leave early can be held liable for the full term's rent.
If your renter is on a periodic tenancy, they must give notice as follows:
Week-to-week: 28 days minimum
Month-to-month: One-month minimum
Quarterly or periods longer than one month: One rental period's notice minimum. For example, tenants who pay quarterly must give notice of at least three months.
If your tenant pays month-to-month, their notice to quit must end on the first day rent is due or the last day before the due date. Similarly, for tenancies where rent is due quarterly (or on another basis), notice must run until the agreed rental period's last or first day.
If your tenant fails to give you notice to quit on the above basis and leaves before your Section 21 notice ends, you can hold them liable for rent until the Section 21 end date. If you take them to court, you may also be able to recover your costs.
If a tenant fails to leave after a Section 21 notice due date, you must issue a possession claim and obtain an eviction order from the court.
What Are My Options When a Tenant Fails To Pay Rent?
If your tenant fails to pay rent, the law offers numerous options for terminating the tenancy, regaining possession of your premises, and collecting monies owed.
Here are brief descriptions of the most viable courses of action available.
1. Serve a Section 8 or Section 21 Notice (or Both)
As detailed above, you can serve a Section 21 notice to regain possession of your premises without giving a reason. Section 21 notices are the first step in a 'no-fault eviction'.
If you're seeking to evict a tenant for non-payment of rent or another breach of your rental agreement, consider filing a Section 8 notice instead of (or in addition to) Section 21.
Like a Section 21, a Section 8 notice is served under the provisions of the Housing Act 1988. Unlike a Section 21, you must give valid 'grounds for possession' to serve a Section 8 notice. The benefit of using a Section 8 notice is that it can lead to a money judgment for arrears or money owed as well as a possession order. Whereas with a section 21 notice you only obtain a possession order.
Nonpayment of rent is the most common ground for possession, but any rental agreement violation may be considered a breach of contract and subject to a Section 8 notice.
There are 17 possible grounds for possession. Eight are mandatory, and nine are discretionary.
Failure to pay rent is a mandatory ground for possession.
If there are additional breaches of the rental agreement, you may include them in the Section 8 notice. The Court will consider mandatory grounds first.
As with Section 21 notices, Section 8 is a first step toward terminating an assured short term tenancy. If your tenant has substantial rent arrears (two months or more) and the means to pay (e.g., there is a guarantor or the renter owns property in the UK), a Section 8 notice may be preferable to Section 21.
However, if your tenant wishes to remain in your property, you may need to prove that your grounds for possession are valid. This can lead to significant delays in gaining possession.
If your grounds are found invalid, you may be held liable for the tenant's legal costs, and you'll fail to gain possession of the property.
A Section 8 notice's primary advantage is that if your grounds for possession are found valid, the Court will issue a money order against your tenant for the rent arrears. A money order can expedite the recovery of arrears if the tenant has the means to pay.
Using a Section 21 notice doesn't impact your ability to collect rent arrears. It's also important to remember that you have six years to claim an unpaid debt under the Limitation Act 1980. Just because your tenant may be unable to pay off their rental arrears now doesn't mean they won't before the statute of limitations is up.
In short, a Section 8 notice may be preferable if you have valid mandatory grounds for possession — such as nonpayment of rent — and a reasonable chance of collecting the debt.
If your primary goal is to regain possession of your premises, a Section 21 notice is typically more expeditious.
In some cases, your solicitor may advise you to file both a Section 21 and 28 notice together or individually.
If you reached an impasse with your tenant and are considering a Section 8 or Section 21 notice to repossess your premises, it is essential that you take legal advice.
2. Proceed With Eviction
If your tenant refuses to vacate your property and is unable — or unwilling to pay rent — proceeding with eviction may be your only option.
Keep in mind that coming to an alternative arrangement with your tenant to pay back the arrears over time or pay a reduced rent may end up being the best choice for you both. If your tenant is facing homelessness, you may be able to help them apply for benefits to help pay their rent.
If eviction is your best course of action, it's highly advisable to take legal advice before proceeding with a Section 21 accelerated possession claim or Section 8 claim for possession.
3. Collecting Unpaid Rent After Eviction
If a tenant vacates your property, either voluntarily or through eviction, they still have a legal obligation to pay unpaid rent. In some instances, the tenant may also be liable for a portion or all of your legal fees.
As mentioned above, you have six years to collect outstanding debts. It may be worth tracking a tenant owing substantial rent arrears who is unable to pay at the time of eviction. Their fortunes may improve before the statute of limitations expires on the debt.
Recovering rent arrears from ex-tenants is not easy to achieve in practice mostly for commercial rather than legal reasons. Unless your bad tenant has assets or a guarantor, pursuing unpaid rent arrears may just end up costing you more time and money than you can recover; cost; benefit is incredibly important in these situations not least because in commercial terms rent arrears for residential property are typically fairly low.
If you decide to pursue the debt, one option is to serve a Section 17 notice under the Landlord and Tenants (Covenants) Act 1995.
A home owning guarantor can be a game changer in these situations, so ensuring you obtain guarantors and that the guarantor agreement contains a costs indemnity clause can hugely increase our ability to recover your rent arrears. We routinely pursue recovery in these cases successfully acting for landlords across the country in this type of dispute.
Final Thoughts
1. Carefully Vet Potential Tenants
An ounce of prevention is worth a pound of cure.
You may be eager to rent your vacant property ASAP, but establishing a tenancy with the wrong renter(s) can cost you money, time, and headaches in the long run.
Before establishing a new assured shorthold tenancy, thoroughly vet your potential tenant.
If you employ a letting agent, you may assume they will do this for you. However, it's in your best interest to ensure that all the proper checks and references are in place. If your renter ultimately fails to pay, the letting agent won't be on the hook — you will be.
Whatever you do- think long and hard about obtaining a home owning guarantor with a professionally drafted guarantee and with a costs indemnity clause included. This will be incredibly useful to you if a problem is encountered later.
In addition to a guarantor as above, here are the essential steps to take when screening potential tenants.
Perform a credit check (with the potential tenant's permission)
Ensure you complete the 'right to rent' immigration check
Obtain references from previous landlords or letting agents
Confirm employment and, if possible, secure a reference from the potential tenant's employer
Obtain proof of employment and income. There are several ways to do this:

Ask to see an employment contract or a letter from the tenant's employer
Ask for recent payslips or bank statements. Ensure that the potential tenant has enough income to pay the rent
If you're renting to someone on government benefits, ask to see proof of entitlement

Ask for a guarantor as above: whether there are issues or not- ask if the prospective tenant can provide a home owning guarantor. Ensure the guarantor owns a property and ensure the guarantee includes a costs indemnity clause- that means that we can recover all of your legal costs from them in future if there is need to pursue arrears recovery
Does your potential tenant own property elsewhere in the UK? If so, you will have greater recourse if they fail to pay rent
2. Stay On Top of the Rent
If a tenant is consistently late with rent, it's a red flag. If they default on a payment, don't wait to take action.
Reach out to your tenant and find out what the issue is. There are many legitimate reasons why a tenant might miss a payment, but let them know you will take action to terminate the tenancy if they are consistently late with — or fail to pay — rent.
If you let multiple dwellings, keeping track of rent can be time consuming. But it's essential to managing your properties effectively. Software tools can help — or delegate the rent tracking to your bookkeeper or accountant.
With the Renter's Reform Bill on the horizon, the days of being able to use a Section 21 notice to secure a no fault eviction may soon be at an end. The detail of this remains to be announced.
Until the Renter's Reform Bill becomes law, a Section 21 notice remains the most frictionless way to regain possession of your property from a tenant.
Just because you serve a Section 21 doesn't mean your tenant can leave without notice. Your renter remains bound to the terms of your agreement (if applicable) and must give notice to quit.
If they fail to do so, you may hold them liable for unpaid rent until the Section 21 notice expires and they are liable to pay until you recover vacant possession. However, if your primary goal is simply to regain possession of your property, the monies owed may not be worth the effort if you have no guarantor.
If your tenant has substantial rent arrears and a guarantor — or other means to pay — it may be worth pursuing a Section 8 eviction instead and/or seeking recovery from the guarantor directly.
Helix Law's expert team of landlord/tenant lawyers has extensive experience pursuing evictions and recovering outstanding debts including rent arrears in these circumstances, from tenants and from guarantors alike.
We'd love to help you regain possession of your rental property — and recover what you're owed.
Contact Helix today — 98% of potential clients hear back from us in less than an hour.