Discrimination And Landlords
14 December 2016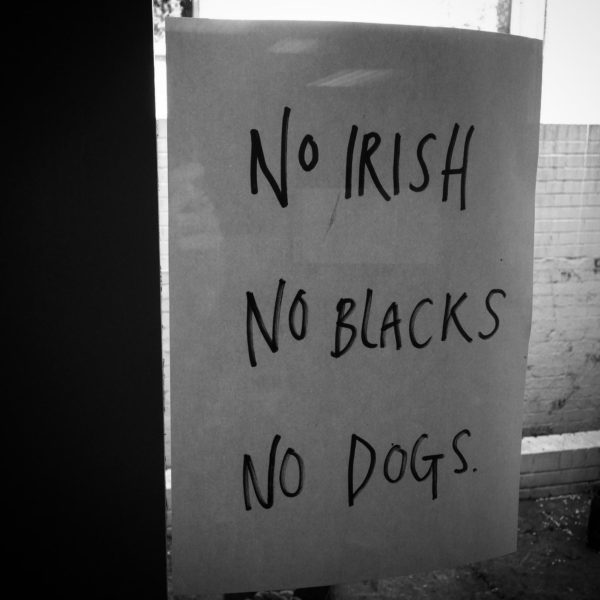 What are landlords' duties when it comes to equality and non-discrimination?
Thankfully we have moved on since the times when such signs were apparently commonplace in bed and breakfasts and accommodation to let. While the rules against discrimination in employment are widely known and understood, there is greater uncertainty amongst landlords as to how the provisions of the Equality Act 2010 relate to let property or property to let.
We recently had an enquiry from a letting agent about whether a landlord who had a tenancy agreement specifying no pets could refuse a tenant who had become disabled to have an assistance dog living in the property.
This raised two issues, would it be discriminatory for the landlord to refuse the tenant and what reasonable adjustments are landlords obliged to make to accommodate tenants with disabilities?
Discrimination
Under the Equality Act 2010 (EqA 2010) a person who manages premises is prohibited from discrimination, harassment and victimisation in doing so. These prohibitions apply to both residential and commercial property.
There is no definition in the EqA 2010 of who qualifies as a person who manages premises, however this would seem to cover both professional property managers and private landlords.
Section 35(1) EqA 2010 provides that a landlord may not discriminate against a tenant:
In the way that he allows a tenant to make use of a facility or benefit, or by prohibiting the tenant from doing so.
By evicting a tenant or taking steps to secure the tenant's eviction.
By otherwise treating a tenant unfavourably.
Landlords may not discriminate against tenants on the grounds of disability; race; sex; religion or belief; gender reassignment; pregnancy and maternity; or sexual orientation.
However, discrimination is on grounds of age, marriage or civil partnership is not included in Section 35(1).
Examples of Prohibited Conduct
A landlord excludes tenants from access to the communal garden because they are a gay couple but allows access to other tenants;
Responding more slowly to maintenance requests because the tenant has a learning disability;
A landlord is quicker to evict Asian residents for rent arrears than white residents, and cannot justify this different approach on any legitimate ground.
Duties to Make Reasonable Adjustments
In order to avoid discrimination service providers, including landlords, have a duty to make reasonable adjustments to assist people with disabilities. This duty applies to existing tenanted properties and also properties which are to be let.
The duty to make reasonable adjustments includes changing how things are done (e.g. providing information in an accessible form) and providing auxiliary aids. A tenant must make a request to make reasonable adjustments to the controller of the premises, either on their own behalf or on behalf of another person entitled to occupy to avoid the substantial disadvantage that a disabled person suffers in enjoying the premises or making use of a benefit or facility, entitlement to which arises as a result of the letting.
Therefore, the landlord in our enquiry above should vary the terms of the tenancy agreement to allow an assistance dog as this is a change to the way things are done to avoid a substantial disadvantage to the disabled tenant in enjoying the premises. It does not allow tenants without a disability to demand the same term.
Improvement to let premises
The requirement for landlords to make reasonable adjustments does not extend to making physical changes to the property. However, under s190 of the EqA 2010 there is a procedure for disabled tenants of residential properties to apply for their landlord's consent to make improvements to the property. The tenant may apply to the landlord in writing for consent to make a relevant improvement. If the landlord refuses to give consent, he must give the tenant a written statement of the reason why consent was withheld. The landlord may impose conditions on his consent as long as he can show that the condition was not unreasonable.
For example, a tenant may request to add handrails in a bathroom. The landlord could give consent for the tenant to add the handrails but to remove them when leaving the property. It would be for the landlord to show that the condition was not unreasonable.
New Immigration Legislation
Some commentators have argued that the new 'right to rent' legislation is a modern day version of the 'No blacks, no dogs, no Irish' signs of the Sixties, requiring Landlords to perform checks on the immigration status of their tenants. To avoid possible complaints of discrimination in applying the right to rent checks, you should ensure that you ask all tenants to provide their identity documents, irrespective of assumed nationality or race.
Related blogs: