Involved in a Shareholder Dispute? Why (And What) You Need to Know About O'Neill and Phillips
14 April 2023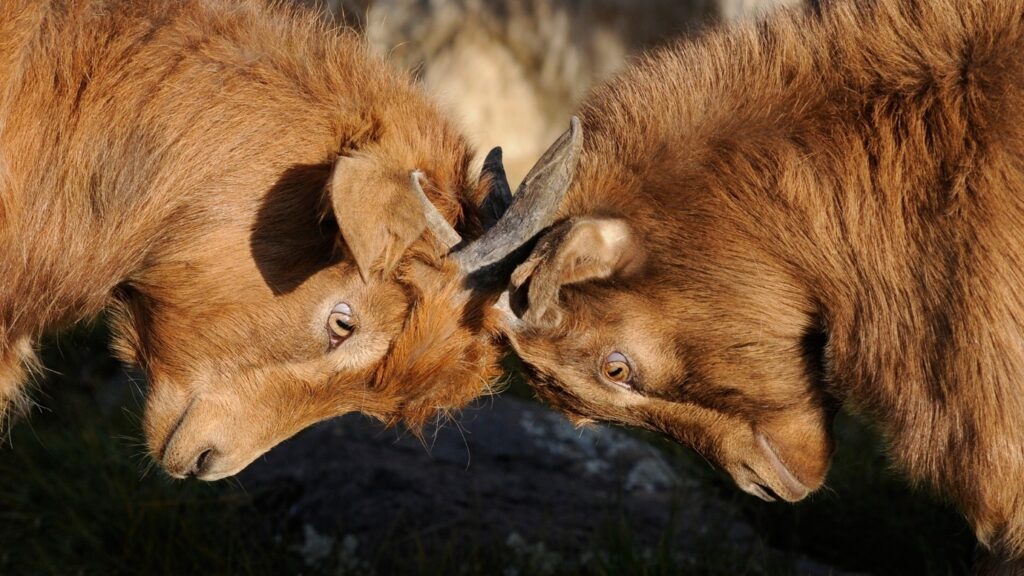 Company members control their shareholder arrangements following well-defined rules and regulations. These are contained in the company's articles of association, shareholder agreements and/or established company law principles.
In addition there are a number of landmark court cases that provide important relevant, additional commentary.
O'Neill v Phillips does just that.
O'Neill v Phillips goes to the heart of shareholder disputes and provides essential and informative commentary for company members (owners; shareholders) in dispute. It is a significant dispute also because it reached the House of Lords (as it was then, now the Supreme Court).
For anyone in a shareholder dispute, understanding this basics of this case may help you better understand your situation. Delaying professional intervention in a shareholder dispute may seriously compromise your position without you even knowing or realising the impact of cases such as this one. We have an expert shareholder dispute team experienced in litigating disputes ranging to companies with tens of millions in assets. 
What Was the O'Neill v Phillips Case About?
Facts
This case concerns Pectel Ltd, an asbestos removal company for buildings.
Mr Phillips was the owner and director of Pectels Ltd. Mr O'Neill, who started working for Pectels Ltd. in 1983, was invited to be a director by Mr Phillips because he was so impressed with O'Neill's work.
O'Neill received shares equivalent to 25% of the company's value.
Later on, in May 1985, Phillips said to O'Neill that he hoped he would one day take over the running of the business. This was an informal conversation, and Phillips led O'Neill to believe he could draw 50% of the company's profits.
After Mr Phillips retired, O'Neill took over the management of Pectel Ltd. There was further talk about increasing O'Neill's shareholding to 50%, but the increase didn't happen.
Five years later, the construction industry took a downturn, and the company's fortunes declined. Phillips came out of retirement to control the business and demoted O'Neill to a branch manager of operations in Germany. He also withdrew O'Neill's profit share.
O'Neill left Pectel Ltd in 1990 and started a competing company in Germany, following which he also began legal action against Phillips.
Petition
O'Neill's petition against Phillips was on a claim of unfairly prejudicial conduct under what was, at the time, Section 459 of the Companies Act 1985. This has now been superseded by s. 994 of the Companies Act 2006.
There were two heads of claim. The first was the termination of the equal profit-sharing arrangement, and the second was the failure to implement the alleged agreement to allocate more shares.
The judge rejected both grounds of the petition because there had been no firm agreement for an increase in shareholding. Therefore, it was not unfair for Phillips to retain his majority shareholding, and the judge denied O'Neill's claim that Phillips created a 'legitimate expectation' for future shares.
Further, the judge also stated that O'Neill hadn't suffered anything as a company member as his shares were unaffected. This was a dispute about his status as an employee, not a member.
Court of Appeal
O'Neill took his case to the Court of Appeal.
He petitioned based on Phillips' refusal to uphold his reasonable expectations that he receives 50% of the shareholding of Pectels Ltd. after achieving a set target. Further, during this time, the profit-sharing arrangement would continue.
O'Neill won the appeal. The Appeal judges found that Phillips did create a legitimate expectation for O'Neill to receive future shares in the company.
Further, the judges found it was appropriate and relevant to take a more global and holistic view of the two men's relationship. In this regard, O'Neill had suffered as a company member.
Phillips took the case to the House of Lords.
House of Lords Verdict
Phillips won his appeal with the House of Lords, overturning the previous decision favouring O'Neill.
Known as the Hoffman Verdict, the most crucial element of the House of Lords' judgment is their finding that there was no formal agreement for Phillips to transfer any shares to O'Neill.
There was no requirement to assess Phillips' behaviour for unfairness under s.459 because of this absence of any legitimate arrangement between the two parties.
O'Neill receiving additional profit share as remuneration for his role as Managing Director correlates to his status as an employee and not a company member.
Lord Hoffman stated that the lack of formal agreement between the two parties made O'Neill's capacity irrelevant.
However, Hoffman stated that O'Neill might have a potential claim as a shareholder thanks to the time and money he spent in the company.
The judgment also states that a minority shareholder seeking relief for oppressive conduct must demonstrate something beyond a lack of faith in the company's management.
There must also be evidence of a breach of some agreement as to the conduct of the business.
What's The Judgment in the O'Neill v Phillips Case?
The Nature of the Agreement between O'Neill and Phillips
The Lords found the agreement between O'Neill and Phillips couldn't be subject to a test of fairness because Phillips never transferred, or agreed to transfer, the company shares to O'Neill.
The lack of formal agreement from Phillips to O'Neill to transfer shares is the primary feature of this judgment, setting precedence that agreements between shareholders must be formal to have legal traction or standing.
The Concept and Definition of Fairness
The court considered the meaning of fairness under s.459 of the Companies Act 1985. The judgment clarifies that it shouldn't centre upon what an individual judge deems fair as this is potentially open to wide and varied interpretations.
The concept and definition of fairness are judicial. The judicial concept of fairness relates to the rational principles of a case's context and background.
The judges highlighted the relevant context in this case. This is a backdrop of prescribed member agreements based on rules and regulations previously agreed upon by the shareholders in the formal company context.
As the relationship between the parties is contractual, unfairness can usually only arise when there is a breach of the terms entered into earlier and/or when there are equitable restrictions on exercising lawful power.
The company rules cannot be used in a way which isn't just, equitable, and/or opposed to the principle of good faith. Sometimes, equitable considerations may make it unfair for company members to rely on strict legal powers.
The 'just and equitable' provision allows the court to assess the exercise of legal rights and subject them to equitable considerations.
This reflects that although a company is, in law, a legal entity, it comprises individuals with personal interrelationships and rights, obligations and expectations. So, sometimes, it's inequitable to insist on exercising legal rights in a certain way.
A Share Buyout in an Unfair Prejudice Petition
This case was unusual in that despite Phillips's view that O'Neill was incompetent, he was quite prepared to continue working with him. Usually, the majority shareholder would want to end the relationship.
Why Do You Need To Know About the O'Neill v Phillips Case?
We still rely on O'Neill v Phillips for a number of reasons. The judgment confirmed it will almost always be construed as unfair for the minority shareholder not to be offered the option to sell his shares or to come to some other form of fair arrangement as part of an exit strategy.
For this reason it is now standard practice in shareholder disputes for an exit offer, now referred to as 'an O'Neill v Phillips offer' to be made. This evidences the reasonable approach a party is taking. This in turn positions the party making such an offer in a positive light, including when seeking to recover their costs from the other side if litigation cannot be avoided.
Excluding a minority shareholder is not necessarily unfair and the specific circumstances need to be considered and reviewed. A change in the position and status quo (such as an exclusion) can be extremely important, and may amount to unfair prejudice.
In any event a failure to make a reasonable offer to buy their shareholding for a fair value, in tandem with the exclusion, could be deemed unfairly prejudicial. Using this approach can position a party in dispute in a more positive way.
An independent third-party valuation expert should determine the value of the shareholding to avoid further dispute. Valuation and timings are however also extremely important, and nuanced. Care needs to be taken to ensure maximum value for departing shareholders, or minimising cost for the paying party.
Need Advice About a Shareholder Dispute? Helix Law Can Help!
O'Neill v Phillips is a classic lesson in what can go wrong when shareholders don't have proper agreements in place regarding the running of their business and share ownership.
Shareholder disputes are legally complex and can be factually complex also. They tend to carry a degree of acrimony given the alleged poor conduct of one of the parties. This is amongst the most technical and high value area of litigation. Specialist legal advice is crucial to understanding, protecting and improving your position to maximise value and to obtain positive outcomes.
If you have experienced changes in your shareholding investments, access, or where steps have been (or are being taken) that cause you prejudice (for example decreasing the value of your shares), you should obtain advice. Although there can be a temptation to simply hope things will get better, you may be losing ground without even knowing it is happening. The earlier we are instructed the better the outcomes we can usually obtain. If you are in a dispute and require specialist litigation advice on your shareholder dispute contact Helix Law and we will be happy to help.