Tenant Fee Ban Wales – What Fees Can Landlords And Letting Agents Charge And What Is Prohibited?
30 August 2019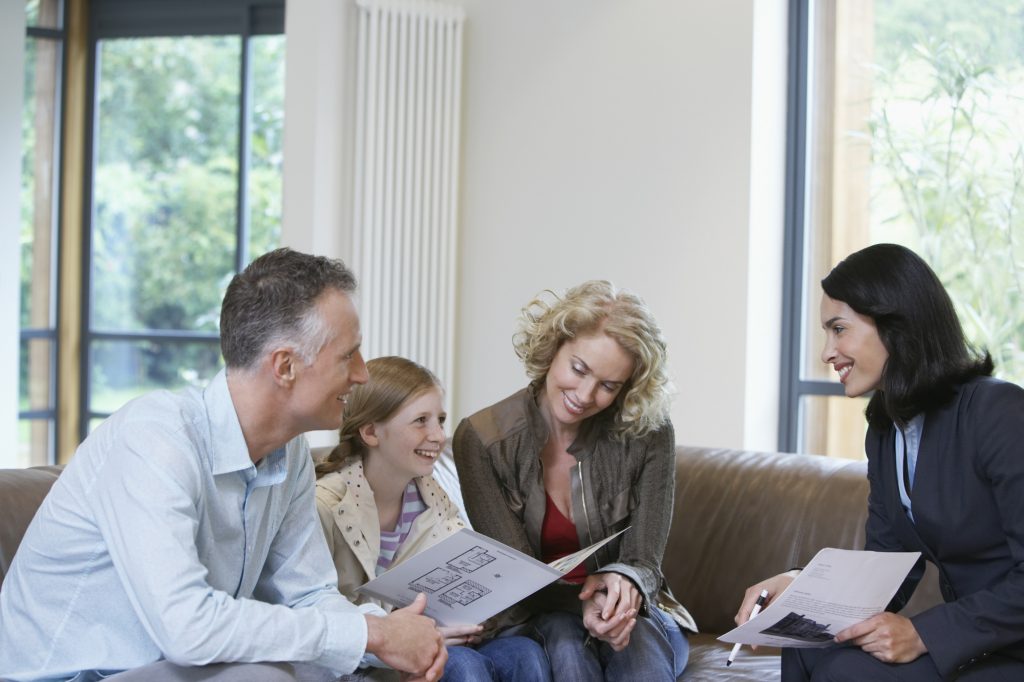 The Renting Homes (Fees etc.) (Wales) Act 2019 comes into force on 1 September 2019 and limits the fees landlords and letting agents can charge to tenants. This will make it an offence to charge a tenant any payment that is not specified as a 'permitted payment' under the legislation.
Please note this blog post applies to properties located in Wales. For an overview of the Tenant Fees Act 2019 which applies to properties in England, please see this page.
What Fees Can You Ask A Tenant To Pay?
From 1 September 2019, the only fees you can charge in connection with assured shorthold tenancies entered into in respect of a property in Wales are:
the rent
a security deposit – there is currently no prescribed limit.
a refundable holding deposit (to reserve a property) capped at no more than one week's rent
payments in default; and
payments in respect of utilities, communication services, TV licence and council tax.
Any fees not included in this list are a 'Prohibited Payment' which may not be charged under the ban.
Where a tenant wants to leave a fixed-term tenancy, you can expect payment of the entirety of the fixed term. You can also reach an agreement with your tenant to pay a lesser amount, which may cover any void period whilst you find a replacement tenant.
Points To Note Relating To Permitted Fees
Rent – rent should be equally split across the tenancy and paid at regular, specified intervals. This means that rent must be the same across similar periods. Any difference in amounts is a prohibited payment. For example, in the first year of the tenancy, you must not charge more rent at the start of the tenancy e.g. you cannot require the tenant to pay £1,000 in month one and £600 in month two onward – the excess of £400 in month one will be a Prohibited Payment.
Security Deposits – the deposit must be protected with one of the deposit schemes. You are entitled to charge a higher amount of deposit if, for example, the tenant wishes to have pets in the property.
Holding Deposit – now capped at one week's rent

You may only accept one holding deposit at a time per property.
You must refund the holding deposit to the tenant within 15 calendar days of payment. This is known as the 'deadline for agreement'.
This period of time can be extended but only if both parties agree in writing.
If you enter into a tenancy agreement with the tenant the deposit must be repaid to the tenant within 7 calendar days of that agreement.
You can retain the holding deposit if the deposit is applied towards the first payment of rent/security deposit; the tenant provides false or misleading information; they withdraw from the agreement; or fail to take reasonable steps to enter an agreement

Payments in Default – this is a payment required by the landlord or agent arising from a breach of the tenancy agreement by the tenant. Examples of default payments could be:

Missed appointments;
Avoidable or purposeful damage to property;
Replacement keys;
Emergency/out of hours call-out fees.
You can only charge a default fee where it has been included in the AST. If you charge a default fee where it is not set out in the AST, the payment will be prohibited.
These will subject to a prescribed limit, specified by separate regulations.

Council Tax – You can charge for a payment of council tax.
Utilities – You can charge for utilities in respect of your property where it is required under the tenancy.
Television Licence – You can charge for a payment of a television licence.
Communication Services – You can charge for communication services in respect of your property where it is required under the tenancy.
Fees That Are Not Permitted
Any fees not expressly included on the permitted list above, or in excess of those set out in the permitted list, are Prohibited Payments. The following list are non-exhaustive examples of payments which will be prohibited:
Signing contracts
Tenancy set-up or administration fees
Accompanied viewings
Inventory charges
Credit check fees
Tenancy check out fees
End of tenancy professional cleans
Grant, renewal or continuance of the tenancy
Renewals – From 1 September 2019 you will not be able to charge the tenant for a renewal of a tenancy. This will apply to all AST's entered into after 1 September 2019.
A fee cannot be charged for variation of the tenancy and you are unable to charge tenants to change a joint tenancy agreement to reflect a change of sharer, should one tenant leave and be replaced by another.
Who Does The Ban Apply To?
All assured shorthold tenancies in the private rented sector in Wales. The ban does not apply to any properties based in England.
Although the Act itself uses the wording 'standard occupation contracts' these have not yet been introduced and therefore the legislation applies to assured shorthold tenancies (ASTs).
When Does The Ban Apply?
From 1 September 2019, when entering into an assured shorthold tenancy agreement in the private rented sector, you will be prohibited from charging any fees or other payments that are not included in the list of permitted payments above.
Agents and landlords do not have to pay back any fees that have been charged to a tenant before 1 September 2019.
Where a tenancy agreement was entered into before 1 September 2019, the ban will not apply unless and until a new tenancy agreement is entered into with the tenant.
Prohibitions Applying To Landlords & Letting Agents
It is an offence for a landlord to require a prohibited payment, or to require that a tenant pay a loan, or enter into a contract for services in relation to their tenancy.
It is an offence for a letting agent to require a prohibited payment, or to require that a tenant pay a loan, or enter into a contract for services in relation to their tenancy.
It is an offence for any person to either fail to comply with a notice issued by an enforcement authority under the Act, requiring information, or to supply false or misleading information in relation to that notice.
Enforcement & Penalties
The Local Housing Authority is able to issue landlords or letting agents a fixed penalty notice of £1,000. They may also choose to prosecute which, if convicted, can lead to an unlimited fine.
If you fail to provide an enforcement officer with documents or information for the purposes of investigating whether any offences have been committed under this ban, when issued with a notice, you could be liable on conviction to a fine up to £2,500.
The Local Housing Authority also have a duty to inform Rent Smart Wales of any convictions made. They will consider any convictions as part of their consideration of whether someone is 'fit and proper' to hold a licence.
Compensation To Tenants
Tenants who have been charged a Prohibited Payment may recover unlawfully charged fees through applying to the County Court for a repayment order.
Section 21 Notice & Termination
Of most concern to landlords is likely to be the provision that you cannot evict a tenant under an AST using the Section 21 Notice eviction procedure unless you have repaid any unlawfully charged fees or returned any unlawfully retained holding deposit.
This is likely to be a headache to sort out at the point you wish to serve notice on the tenant. If the tenant refuses to accept return of the sums, you may be prevented from serving notice. Therefore, to avoid this be careful to ensure no prohibited payments are taken from the outset of the tenancy.
Action Points
1. Check your standard tenancy agreement – does it contain fees that are not on the list of fees a tenant can be asked to pay? If so these are prohibited payments and you should remove them for the agreement.
2. Ensure that any permitted fees that must expressly be included in the AST to be chargeable are included in the AST.
3. Ensure you keep clear records of evidence of payments that you have requested a tenant to make and why.