How To Stop a Winding up Petition? 5 Ways To Deal With It
10 January 2022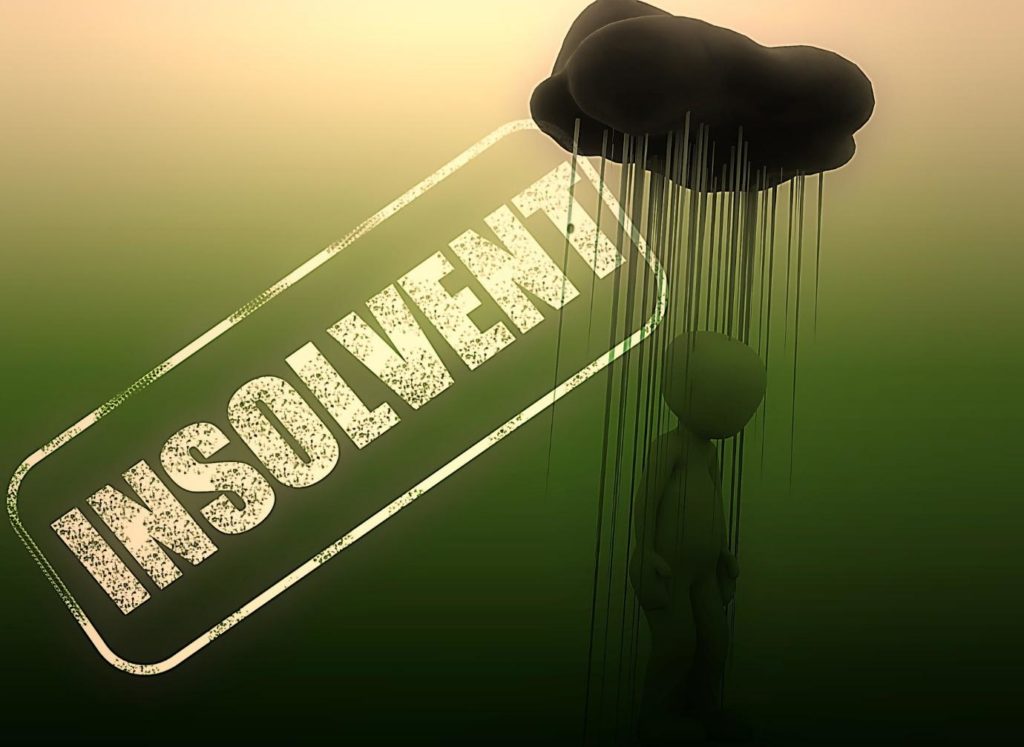 Receiving a winding up petition is a serious matter. It can force a company into involuntary liquidation. If a winding up petition is issued, it triggers Section 127 of the Insolvency Act 1986, which forbids directors from making payments from the company's bank accounts without the court's permission. Such restrictions have grave implications for the company's viability and can negatively impact employee job security and the ability to pay salaries.
Issuing a winding up petition isn't cheap. Most creditors only resort to a winding up petition out of frustration at a lack of response to requests for debt repayment.
Winding up petitions don't usually appear just out of the blue. If a company's relationship with a creditor deteriorates to the point where a winding up petition is imminent or if one has already been issued, prompt action and professional advice are essential.
What is a Winding Up Petition?
A Winding Up Petition or WUP is a legal action taken by a creditor against a company that owes them money. If the debt is £750 or more, then the creditor can issue a petition in court.
Winding up petitions are expensive and typically only used when there is no dispute that the debt is owed and all other avenues to retrieve the money are exhausted. Once a winding up petition is common knowledge, other suppliers and contractors may cease their arrangements with the company, further compounding its problems.
How To Stop a Winding Up Petition: 5 Ways To Deal With It
A winding up petition or the imminent threat of one requires prompt action. Here are five ways to deal with a winding up petition or the prospect of one being issued.
Repay the money owed
Pay back the money owed in full plus the creditor's costs. Alternatively, pay back all but £749 so the sum owed is below the threshold for a winding up petition (but beware of continuing interest).
Agree a Time to Pay Plan with the Creditor
Contact the creditor and come to a mutual arrangement to repay the money in instalments. This may involve setting up a Company Voluntary Arrangement.
A Company Voluntary Arrangement or CVA protects struggling or insolvent companies via a statutory moratorium on their debts from their creditors. A CVA also allows the company directors to maintain operational control whilst they work to turn the company's fortunes around.
A CVA usually involves the appointment of an insolvency practitioner who will make a realistic appraisal of cash flow and future viability to create a feasible payment plan for all creditors, not just those threatening a winding up petition.
The majority of the creditors must approve a CVA. The insolvency practitioner collects the payments from the company and distributes them amongst the existing creditors in line with the agreement. The company can continue to trade, protecting its market presence and jobs.
If the debt is owed to HMRC, there is an established time to pay arrangement where it is possible to negotiate affordable monthly instalments. Repayment plans are based on a company's unique financial circumstances. There is no 'one size fits all' scheme.
Dispute a Winding Up Petition
Following the issuance of a winding up petition, companies have a seven-day window to dispute it by applying to the court for either an injunction or a validation order.
To obtain a validation order, the company must provide information to the court about payments they intend to make to satisfy the debt. This should be accompanied by a witness statement explaining how the creditors will benefit if the court authorises a payment plan.
The courts will usually grant a solvent, viable company a validation order, but the application will likely fail if the company is insolvent.
A company director can overcome a winding up petition by applying for a court injunction if the director demonstrates that the debt is legitimately under dispute. If a dispute is proved, it is not necessary to prove the company's solvency.
Enter Administration
Company directors can use the administration process to seek legal protection through a statutory moratorium from creditors pursuing the company. Administration provides breathing space to reorganise the business and either rescue the company or provide a better return to creditors should the company become insolvent.
There is another type of administration process called pre-pack administration. This process puts an insolvent company into administration and then sells the company and/or its assets if viable.
This insolvency process is formal. A licensed Insolvency Practitioner (IP) must be appointed. If the IP deems the company saleable, the sale must be arranged before the company is put into administration.
The advantages of pre-pack administration are that it can save the business and nullify the winding up petition.
Creditors Voluntary Liquidation
A Creditors Voluntary Liquidation is usually a last resort for company directors when creditor pressure is overwhelming, and the options above have been considered and exhausted.
What Should You Do When a Winding Up Order Has Been Issued?
A winding up order follows the successful issue of a winding up petition after the court's agreement with the creditor's position and claims. Prompt action is essential at this point.
There is a seven-day waiting period from the petition date, after which the winding up petition is advertised publicly in The Gazette. At this point, banks will usually freeze the company's accounts, making further trading impossible.
The same five options as above remain available to a company to negotiate with the creditor. But once the winding up order is issued, it's likely that earlier negotiations or payment plans have already failed, reducing the options on the table.
Conclusion
Take legal advice at an early stage. This is the best way to manage creditor demands if a winding up petition is looming or has already been issued.
The experienced solicitors at Helix Law can advise you on managing creditor demands whilst preserving your company's ability to trade and protect jobs. If you need advice from a registered Insolvency Practitioner we can help you find one.
Every company's situation is different, and a thorough evaluation is required to assess the best option for dealing with a winding up petition. If you believe your company's creditors may pursue a winding up petition or one has already been issued, time is of the absolute essence.
Helix Law's expert team can provide targeted and robust advice at all stages of a creditor dispute and include advice on creditor management as early as the company's incorporation.
Difficulty with creditors is an issue for virtually every company at some point. A proactive relationship with experienced legal professionals can guide you through difficult times and help you get your business back on its feet.