Breaking Up Is Hard To Do – Partners & Shareholders
26 August 2015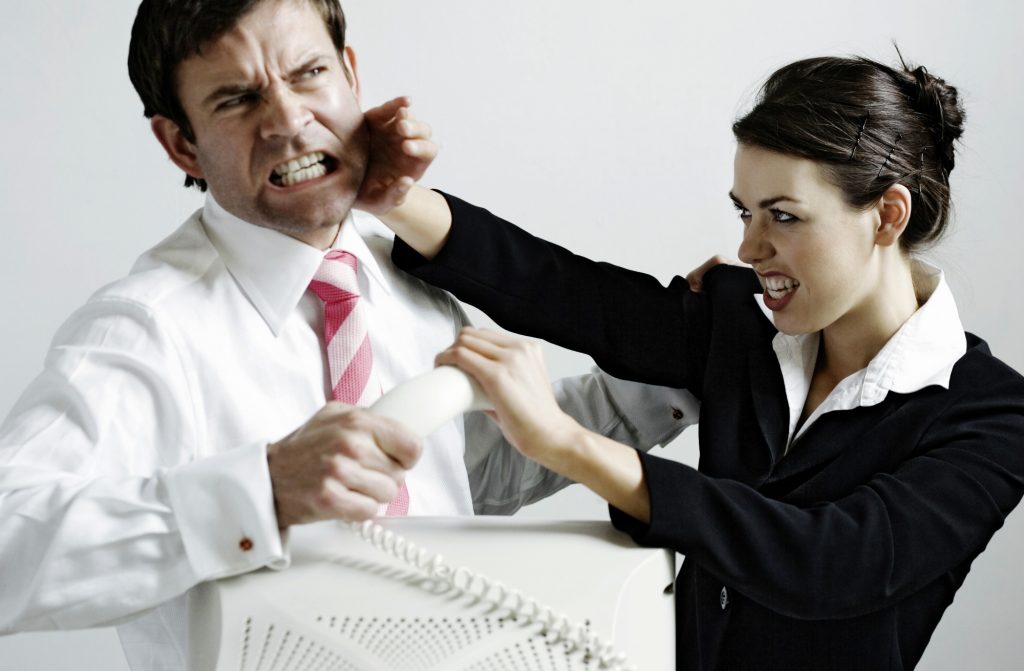 What happens if you have created a partnership with someone without even realising?
What happens if you don't agree with your business partner??
What happens if you or your business partner have had enough of the business or of each other?
Creating a partnership or a company
Every day people start and end limited companies and partnerships with little or no input from a lawyer and without any difficulty. What is obvious to them and agreed between them remains so and no difficulties arise as long as the business doesn't do too badly or too well. Many people are blissfully unaware of the risk they are running with their financial security. Some people who go into business together on a verbal agreement do not even realise that they have formed a partnership and their partner is able to bind them personally to a contract or debt. The case below shows what can go wrong.
CASE STUDY
John and Graham both work as bricklayers on a self-employed basis. In order to get some bigger jobs they decide to work together and call themselves JG Brickworks. John already has a van and they have it marked with JG Brickworks. They have a business card and a website with both of their names on it along with the name JG Brickworks. They open a joint bank account marked 't/a JG Brickworks'. Money for joint work is paid into the joint account. John then goes to a local car dealer and buys a brand new car paying the deposit from the joint account. Graham doesn't mind this because he considers the deposit on John's car to be out of John's share of the money in the account. He does think it strange his friend is buying a Porsche.
John runs off to Spain with the car leaving £100,000 still to pay. The car dealer successfully sues Graham on the grounds that the contract for the car is with the partnership and forces the sale of his house to pay the CCJ. This would not have happened to Graham had they set up a limited company.
Graham did not fully appreciate that he had formed a partnership and became jointly and severally liable for the liabilities of his partner holding out in the name of the business. A partnership can be formed merely by two or more people going into business with a view to a profit.
Partnerships do not have any of the protection afforded by limited companies. However, limited companies have their own particular obligations set out in the Companies Act 2006.
Often when starting in business there is little time or thought spent considering the consequences of what should happen if things go wrong. In the real world it is often the case that there are few if any formal documents prepared at the beginning of a company or partnership. The co-owners are in agreement and focused on start-up.
After the honeymoon is over
Stuff happens and people's situations change. You can start to fall out with the person you share your business with. What are the rules for resolving disagreements and separations?  How are those rules adjudicated? Who gets to buy the other out and on what terms? Can the departing person set up in competition? What assets belong to the business? What customers belong to the business ? What happens to personal guarantees? What happens if one of you dies or becomes too ill to work?
If you don't have a formal and detailed agreement then, absent a negotiated settlement, you must rely solely on partnership law or company law and the courts are at your disposal but that will be risky time consuming and expensive.
The alternative is to get a partnership agreement or a shareholders agreement drafted before you fall out – the are a bit like corporate prenuptial agreements. They can be done at any time and for as little as £500. They are much much easier to agree before you fall out. Because everything is clear and everyone knows where they stand they help to prevent misunderstandings and they help to promote trust, co-operation and openness.
Perhaps at this stage you're thinking that this doesn't apply to you. Perhaps you're feeling lucky as there's no dispute. But what if all that changes? Whether you're in a dispute, are worried about a potential dispute or you are simply trying to avoid a dispute- we can help you. You aren't alone. We're already helping other people in precisely your situation. We specialise in commercial, employment and property related litigation and we're good at resolving and avoiding disputes, as well as pursuing them in court when that's the only option.
Alex Cook is a Director at Helix. Alex initially trained academically as a barrister and was a Partner and Head of Civil Litigation within a large firm based in the South East before joining Helix Law. As well as focussing on expanding Helix, Alex specialises in commercial and property related litigation and he has acted for a broad range of clients including offshore property investment funds, small businesses and individual property owners.
Helix work with our clients to understand their business and the challenges faced. From partnership disputes to unpaid invoices to problem employees we have it covered. We work to help reduce the risk to your business when challenges inevitably arise. Its why at Helix you'll hear us say that we enjoy working together, with you. Its what we're all about.