What is an Energy Performance Certificate (EPC)?
23 January 2022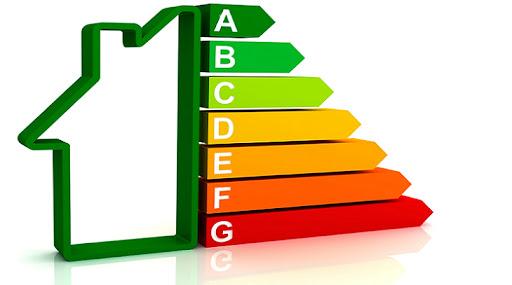 An Energy Performance Certificate or EPC has been a legal requirement for both domestic properties and commercial premises since 2008. EPCs are the result of an assessment of a building for its energy efficiency. Buildings are graded according to how energy efficient they are.
EPCs are well known in the domestic housing market, but many people are unaware that an EPC is also required for commercial premises.
If you are buying or renting a property, an EPC will give an indication of potential energy costs. EPCs are a helpful guide to estimating overhead costs on commercial premises and a valuable selling tool if the rating is good.
What is an Energy Performance Certificate (EPC)?
An Energy Performance Certificate grades a building's energy efficiency and is a legal requirement for both domestic homes and commercial premises. Ratings for both domestic and commercial EPCs are given on a scale of A to G, with A being the most energy efficient grading.
In April 2018, minimum energy efficiency standards or MEES for commercial buildings were introduced as a legal requirement; this formed part of the Energy Act 2016.
If you are looking to lease or sell a commercial property, it must have an energy rating no lower than E even though F and G are still available ratings.
From April 1 2023, it will be illegal to let a commercial property that falls below an E grade.
Do I need an EPC?
If you have commercial or business premises, you will typically need a Non-Domestic Energy Performance Certificate (NDEPC) and a Recommendation Report (RR). There are some exemptions to this.
Certain commercial buildings are exempt from the requirement for an EPC, including:
Places of worship
A temporary building that will only be in use for a maximum of two years
A standalone building with usable floor space of less than 50 square metres
Industrial sites, workshops, and non-residential agricultural buildings that don't use much energy
Buildings scheduled for demolition
There is also a devaluation exemption, meaning that buildings may qualify for an exemption if any changes to meet compliance with energy efficiency standards will devalue the property.
If your business premises is a listed building — i.e., of particular historic or architectural interest — it may not need a commercial EPC if bringing the building in line with current regulations would 'unacceptably alter' its appearance or character.
Exemptions must be listed on the exemptions register, and an exemption will last for five years from the date of initial registration.
Is an EPC a Legal Requirement?
An NDEPC and a Recommendation Report have been a legal requirement for all non-domestic buildings on sale, for rent or under construction since 1 October 2008.
How Long Does an EPC Last?
A commercial EPC is valid for ten years. You can check the EPC and RR for any commercial property on the non-domestic EPC register by just entering the postcode at https://www.gov.uk/find-energy-certificate
If your EPC expires, you don't need to apply for a new one if you intend to sell the property or create some sort of tenancy agreement. You also don't need to apply for a new EPC just because the old one has expired.
How Long is an EPC Valid for Rental?
A new EPC is required in rental situations if you seek to renew tenancy agreements, create new tenancies, or even sell the property. How long your current EPC remains valid will depend upon these changes.
A commercial landlord still needs to make sure the property complies with energy efficiency standards and EPC requirements regardless of whether or not the building needs a new EPC.
How Often Does an EPC Need To Be Done?
Commercial EPCs are valid for ten years. If the premises hold a valid EPC, a new certificate is not required for a change of tenancy or if the property is sold.
However, a new EPC should be sought if significant changes are made to the building within the ten year period — such as a change of use or major renovations like an energy source conversion or air conditioning installation.
An EPC should always reflect the building's current status.
How To Get an EPC?
A commercial energy assessor will inspect your business property and provide a commercial EPC. There are different types of assessors depending on your building's features and its complexity.
You can source an accredited non-domestic energy assessor in your area by visiting https://www.gov.uk/find-energy-certificate.
An assessor can carry out the following inspections:
Energy Performance Certificate (EPC) and Recommendation Report (RR)
Display Energy Certificate (DEC) and DEC Recommendation Report (DEC-RR)
Air Conditioning Inspection Report (AC-REPORT) and Air Conditioning Inspection Certificate (AC-CERT)
An EPC costs £100 minimum. The cost is wholly dependent on the type and size of the building being assessed. Simple buildings — even large spaces like a warehouse — cost less to assess than a structure with comparable floor space that has been subdivided into offices, meeting rooms, and shared spaces.
An EPC may need to be displayed on commercial premises if the building satisfies these three criteria:
The total utilised floor area is more than 500 metres
The building is used or visited by the public
An EPC has been generated for the sale of the building, its rental or construction
Conclusion
Failure to comply with the current EPC guidelines for commercial properties could land you a hefty fine. Fines are based upon the property's rateable value and the length of time the property has been let.
Regulations surrounding EPC certificates are complicated and regularly updated. Helix Law offers specialist advice on EPC and RR compliance as part of their service to companies supported by the commercial conveyancing and tenancy team.