When Directors Can Be Personally Liable On Company Insolvency
12 March 2012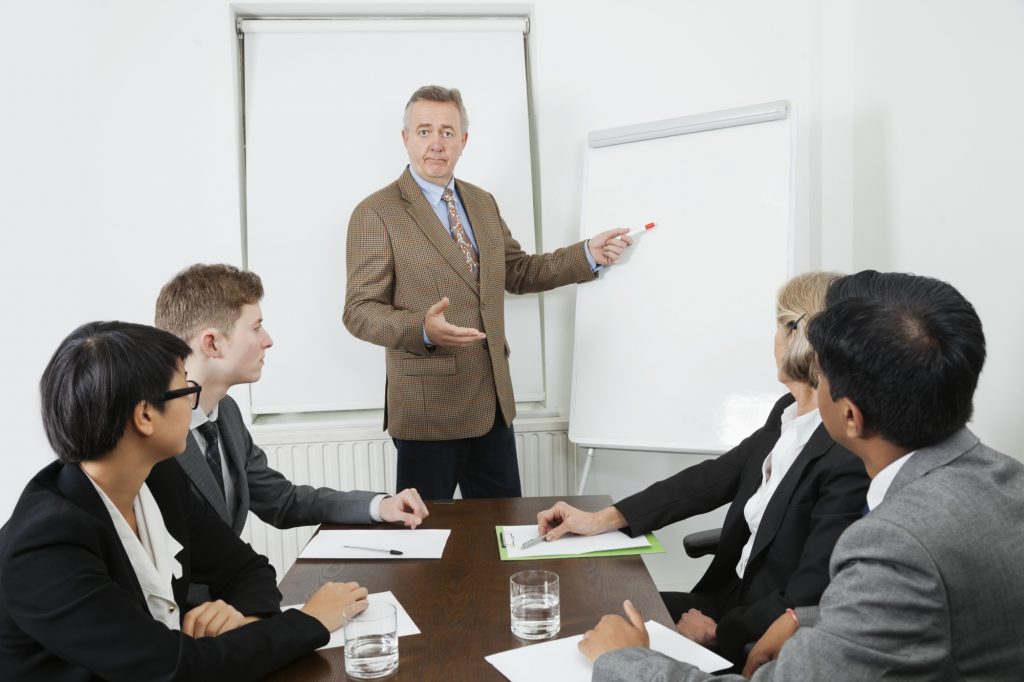 Updated: December 28, 2018
When a company enter into insolvency, there is the chance that the directors will face allegations of personal liability. Directors of companies in insolvency can be held personally liable for such of its debts as the court sees fit, if there has been 'wrongful trading'.
Two case studies of personal liability placed on directors will be considered here. In both case studies, the companies became insolvent, were wound up and the directors faced allegations of wrongful trading. However, the ruling on personal liability was different for the respective cases. Helix Law's experienced Business Lawyers can advise on these matters, those of business debt, and a breadth of others. For more information on directors liability, keep reading or contact us.
What Is Wrongful Trading and Directors Liability?
Liability for wrongful trading falls on the director if she/he knew (or 'ought reasonably to have concluded') that there was no reasonable prospect of avoiding the firm entering insolvency. If despite this knowledge, the directors continued trading and incurring debts, there is liability.
In deciding whether a director took every step to minimise the loss to creditors, the court places the onus on the director. This is due to the assumption that the director knew that there was no reasonable prospect of the company avoiding the insolvent liquidation. However, this liability holds even if in fact the directors did not know or claim not to have foreseen the outcome. It's what they ought to have known that is important.
The aim of the wrongful trading laws is to make directors of companies that are getting into financial trouble, who might otherwise try to trade out of trouble, stop and think carefully about whether they are being over-optimistic about the company's prospects.
A director is likely to end up with personal liability if they knew or ought to have known the direction the company was headed but did little or nothing to minimise the impact to creditors.
What Makes a Director Have Personal Liability?
When judging what the director knew or ought to have concluded, the steps they should have taken, and ultimately the directors' liability, the court asks itself two questions:
First, it looks at the director's functions. It asks what a reasonably diligent person with the general knowledge, skill, and experience required of someone exercising those functions would have concluded and the steps they would have taken. This is an objective test under which, say, a finance director will be expected to reach the minimum threshold of competence required of all finance directors.
Secondly, an evaluation for director liability looks at the general knowledge, skill, and experience that the director actually has. This is a subjective test under which a director with specialist skills or experience is expected to apply them. They are therefore subject to a higher standard than a director without those skills or experience.
The personal liability of directors is ruled when a company's directors are found to have acted without due care for creditors when faced with insolvency.
We'll now examine two cases. In the first, the directors were found to have personal liability for their company's insolvency. In the second, the director was absolved of liability. The court's reasons for differing rulings on directors liability are shown for comparison.
Case Study 1
In the first case, a start-up company was set up in late 2002. By August 2005, it had used up its original, substantial, external investment. The company also lost a major customer, and its revenue was insufficient to offset its overall losses. It was insolvent and was wound up by a creditor in 2007.
The liquidator alleged wrongful trading and liability of the director on the basis that:
There was no evidence that the directors had considered the company's worsening financial situation and its potential effect on creditors. It was found that they ought to have concluded that there was no reasonable prospect of avoiding insolvent liquidation.
The directors had not economised. They had continued to spend money as they had previously, including paying themselves salaries and expenses. They had not taken 'every step' with a view to minimise loss to creditors.
Due to the lack of evidence showing preventative measures to avoid insolvency, and given the general knowledge that the involved parties in their capacity as directors should have had to prevent the situation from worsening, the court passed a decision of personal liability on the directors. It found them guilty of wrongful trading from June 2005.
Case Study 2
In the second case, the directors did not behave so irresponsibly. The company started trading in Spring 2004. By December 2005, it was having trouble finding external funding. The directors took proactive measures and sought advice from a specialist insolvency practitioner. Based on that assessment, they decided to carry on.
However, a major supplier withdrew its services in January 2006. In addition to the financial impact of this supplier's departure, the company's situation was worsened by the inability to find a replacement. The directors immediately decided to stop trading, and creditors put the company into liquidation.
The liquidator alleged wrongful trading and liability of the directors at four separate times. However, the court did not agree. The court found that even though the company was under-capitalised and had cash flow problems from early on, the court could understand why the directors had behaved as they did at each of those times. Particularly important to the court's ruling were the decisions of the directors, which the court found to be objectively justifiable. As the court stated, the directors had:
Taken creditors' interests into account in their decision-making.
Made sure they always knew the company's financial position.
Actively tried to find fresh funding.
Monitored and controlled the company's debts.
Tried to find new business.
Sought and implemented specialist advice.
Made their own decision to stop trading.
Thus, despite insolvency, with this second case, the course absolved the directors of personal liability due to their justifiable actions.
Recommendations to Avoid Liability for Wrongful Trading
The above case studies show some factors in directors' personal liability when insolvency occurs. From this we can deduce what can be done to avoid accusations of personally liability.
Directors of companies in financial trouble who wish to avoid liability for and allegations of wrongful trading should take the following steps:
Ensure they always have adequate and timely financial information.
Be alert to danger signs, such as pressure from creditors.
Take all reasonable steps to recover money owing to the company to improve cash flow. Contact us about debt recovery on no win no fee basis.
Draw conclusions from the circumstances that a reasonably prudent business person would have drawn.
Hold regular board meetings to discuss/review the company's financial situation.
Ensure they consider the interests of creditors as well as comply with their statutory directors' duties.
If there is a prospect of insolvency, do not incur new liabilities as if there was nothing wrong.
Record conclusions.
Seek specialist advice, consider it carefully, and follow it.
Consider stopping trading and starting appropriate insolvency proceedings before creditors do.
Directors of companies facing financial trouble should seek legal advice at the earliest opportunity. Call Helix Law today for free initial advice on directors' liability in your situation.
Case refs: Burke (Liquidator of Idessa (UK) Ltd) and Idessa (UK) Ltd v Morrison and Povey (formerly Heath) [2011] EWHC 804
Langreen Ltd (In Liquidation) sub nom David Emanuel Merton Mond (Liquidator of Langreen Ltd (In Administration)) v (1) Jonathan Bowles (2) Hazel Bowles (3) Philip John Moffat (4) Errol Rhoden (2011), Ch D (Companies Ct) (Registrar Derrett) 21/10/2011